Issue 6 - 2010
The success of any organizations strategy
is inextricably linked to the personal success and growth of key individuals within the business.
This Issue Contains:
This month we welcomed two new members to the Career Analysts coaching team.
Debbie Schultz joins us as a career consultant. Her previous role was as the Learning and Development Manager at Bendon, where she was developing and delivering strategic L&D initiatives. Debbie has a great background in organisational development, working as a Consultant for the People Group facilitating workshops, focus groups, leadership programmes, MBTI and lots more. Debbie is with us part-time on Tuesdays, Wednesdays and Thursdays.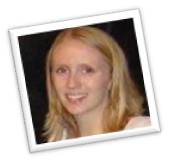 Aimee Visser joins us as a career consultant after having spent the last three years with our sister company Talent Technologies as an Assessment Consultants. Aimee's background is in business psychology, consulting and career coaching. She is passionate about the potential in people and has joined the Career Analysts team to further her passions for career coaching and training. Aimee is with us part-time on Tuesdays and Thursdays, and continues to support Talent Technologies for the rest of the week.
Click here to view full profiles on our two newbies!
To contact Debbie S or Aimee, please call 0800 TALENT or email them at debbies@careeranalysts.co.nz or aimee@careeranalysts.co.nz
Our GM Jo Mills was lucky enough to attend the HR Technology Expo in Chicago last week. This was part of our ongoing investment in providing best practice Career Management technology and supporting services to the NZ and Australian market. Below were some of Jo's takeaways from the event:
Talent management is seen to be a challenge facing US organisations over the next few years. Organisations are keen to create a deeper reason for employees to stay with their organization when the Talent War reignites. Tapping into individual career and personal drivers, beyond short term job performance goals, is seen as a key way to address this.
Retention and engagement are hot topics in the US – there was attention on providing reward and recognition through feedback, coaching, wellbeing and 'softer' initiatives that deliver personal value to employees.
Communicating with employees continues to be challenging when launching new technology or HR initiatives. The importance of branding and marketing initiatives through various mediums and giving each initiative enough 'media' attention internally was highlighted as key to employee buy-in, implementation and ongoing imbedding of new technology or programmes.
A focus on the employee side of technology initiatives – with increasing demands from employees around 'what's in it for me' with the launch of new technologies. Career management software or career strategy sessions was of interest to many, and seemed to be a natural addition to current performance management or talent initiatives, providing a true value add for employees.
Overall, we found that the US market isn't so different from what we are experiencing in NZ and Australia. We seem to be reading the same books (Jim Collins's Good To Great popped up a few times), focused on similar challenges (inspiring employees post recession) and maximizing our HR budgets while continuing to delivering employee and business value. We had some fantastic discussions about employee career management and how this can support organizations to further engage staff and reach business goals.
If you would like to talk more with Jo about her takeaways from Chicago or how we can help you engage and inspire your employees, please don't hesitate to give us a call.
Don't forget the ones left behind...
by Debbie Schultz
A restructure is a difficult and stressful time for all involved. While much has been written recently on the importance of quality outplacement solutions for those who are made redundant as part of this process, it is important to take time to consider the impact on those left behind or the "survivors".
These employees are often confronted with a wide range of emotions associated with organisational change. For example:- frustration at having to take on extra work, fear over the future certainly of their role, guilt at the thought of their ex-colleagues out of work, anger at the lack of information given to them by management and concern over how committed the organisation is to their own personal development. This creates a risk to the business not only of key employees leaving the business, but also these employees staying yet becoming increasingly ambivalent or disengaged impacting productivity. Ambivalent or disengaged key employees also run the risk of spreading negative ill-will within their team and with their colleagues.
Here are some points below that will help to retain and re-engage those left behind:-
Ensure that those who have exited the business were treated in a fair and empathetic manner. How those who remain feel about working there will be directly linked to how they feel their colleagues who left the business were treated. Often the lasting feeling of those who are left behind is "it's not what they did, but how they did it", this perspective can stop employees from moving on.
During the restructure remember to consult all affected employees, including those who will keep their positions however encountered a change in workload, responsibilities or duties. A recent legal case involving an employee left behind after a restructure and his organisation, saw a significant compensation awarded to the employee as a result of stress incurred due to increased workload. Make sure each employee is consulted on their role, job description and what is expected of them.
Those left behind will require time to adjust to their new working environment; this may range from juggling new parts of their role, to dealing with the loss of a close friend from the business. During this time ensure that people managers feel supported to help their team though this adjustment phase. Allow opportunities for people to talk through where they are at with their manager or an HR representative.
Although it's important for all employees to move through an adjustment phase, it's just as important not to get "stuck" here venting about the impact of the change, criticizing the decisions and management and generally looking backward. A forward focus is required. Set team and individual goals linked to the company strategy, when you feel people are ready to move out of the adjustment phase.
After a period of time check to see if any of your employees are still stuck. Are they coming to work happy? Are they motivated and enthusiastic? Are they proactive and take the initiative? If the answer is no to any of these, then you may like to work with individuals to "re-engage" them with their own personal motivators and values and thereby connect them back to the business.
During times of change, offering targeting career coaching and development opportunities to key employees in the business will assist their acceptance of change, lift engagement and increase the speed with which they reach peak performance. Your organisation many like to consider personalised career development sessions with key employees left behind to reengage them with the business.
As a leader, make sure you fully understand and are on board with the change and have a clear vision for your team and your own career. Create a personal strategy for managing the changes yourself, to ensure you are consistently conveying confidence in the decision and enthusiasm about the future vision of the team and organisation.
Career Analysts offer individual and workshops focussed on career strategy, and change workshops help 'survivors' manage change, remain positive, engaged and supportive to their impacted colleagues.
Our online assessment tools provide information to candidates and their managers on preferences, values, motivations and talents. Career coaching also provides an opportunity for each person to learn more about themselves, come to terms with the new working landscape and set personal goals, that person can then work to align these personal goals with the organisations goals, and build this into ongoing development/performance discussions.
To find out more about retaining your staff and creating an engaged workforce, please call Career Analysts on (09) 356-9758 or email info@careeranalysts.co.nz
As you know, we are constantly innovating our career management and outplacement software. We have added some neat functionality over the last few months, and are keen to share these updates with you. These include:
The ability to report by demographic on employee careerVALUES, personal values, careerMOTIVATORS, careerTALENTS, development areas and careerPREFERENCES. Consider how valuble this information would be when drafting key communication to staff, forming reward or recognition programmes for specific groups, training needs analysis, or leveraging the strengths of your workforce.
Create your own Career Resource hub – utilise our career library or create your own.
Link to skill based testing for staff so they can evaluate their computer skills and general abilities.
And much more!
If you haven't had a chance to experience the online careerCENTRE, please contact us for a demo. We would love to show you the site.
Transition support for your business
and people during times of change...
Change is often difficult for both organizations and staff, particularly in times of restructuring, mergers and down-sizing. We provide a range services to organizations going through change, particularly when the change results in roles becoming disestablished.
As business psychologists and qualified career guidance professionals we are uniquely placed in New Zealand to provide support to your staff and business through times of change. We have a national team of dedicated guidance professionals available with a loyal clientele and a reputation for helping turning tough times into positive outcomes for the individuals impacted.
Click here to read more about our outplacement and transition support services.
Or, to speak to someone about outplacement and transition support,
please call Career Analysts on 0800 TALENT or email info@careeranalysts.co.nz
Discounted to $358* per student!
Saturday Session - 30th October
The Morrisby is tailored specifically for people of school and university age, and recent graduates, to map out initial career choices that will bring success and personal satisfaction.
If you know of a student who needs the confidence that they are heading in the right direction, or really have no idea what they want to do, then this is the programme for them - a unique assessment tool, available in New Zealand only through Career Analysts.
Click here for more information on the Morrisby Student Assessment and for other scheduled assessment dates.
For more information or to make a booking contact Debbie Chin on 0800 TALENT or debbie@careeranalysts.co.nz
*Available for assessments booked and paid prior to 1 November 2010. Sessions are limited to 6 persons. $358 including GST.
Click here to visit the Career Analysts website or
contact Jo Mills, General Manager today on