the career toolkit (from $285 + gst pp)
innovative, cost-effective and high impact solutions for career transition
The Career Toolkit provides your staff with all the tools they need to maximize their job search success. A self-study programme, The Career Toolkit provides online tools and resources, hardcopy wordbooks and planning worksheets and Online Assessment.
This option allows staff to progress their job search at their own pace, have a resource they can refer to again and again and provides ongoing support through our online career membership programme (designed especially for outplacement) for 6 months after they leave the organization.
The Career Toolkit is an effective way to support large groups of impacted staff or for staff who want to work on their job search on their own but would still benefit from access to up to date tools and resources.

The Career Toolkit participants receive a physical box of resources including:
6 Workbooks(e-books pictured):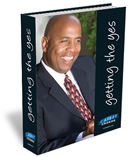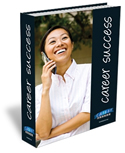 CV and interview templates on CD, planning documents and other tools are also included.
IIn addition to thier take-away pack, participants also receive online resources which are accessible for 6 months which include:
6 week job search email course delivered to their inbox
Access to additional e-courses and online learning modules including Negotiating From Strength, Ongoing Success, Become An Expert, Accelerate Your Confidence, Taking Charge of Time, Building Internal Relationships For Success, Manage Your Emotions / Leverage Your Passion and more...
Access to the online career membership programme which provides tips and resources for effective career management and job search
Access to Ask A Coach facility and Forum
Access to the CareerASSESSMENT Tools with full reports:
o CareerMOTIVATORS provides insight into drivers for motivation in the work place. The results from this tool can be used to identify a preferred career development path for the individual whether the Management route, the Expert Track or one of four other pathways to success. Assists people to think more laterally about careers and move beyond "hierarchical thinking" i.e. "up is the only way."
o CareerTALENTS: This tool helps to identify key talents. It can be interpreted against the talents required for a particular job, and to highlight transferable skills and areas for development.
o CareerPREFERENCES: Aligning career preferences or interests is essential, as motivation is maximized when there is a fit between what interests an individual most and what that individual does.
o CareerVALUES: This tool can also be used to help candidates focus their career search on opportunities that are aligned to his/her fundamental beliefs
To learn more telephone us today on 09 523 0000.