Career Coaching Programmes

Career Analysts are specialists in coaching career management, career transition and success and outplacement services.

Our career and assessment services are dedicated to helping businesses and individuals identify talent and to provide coaching support so that organisations and individuals are maximising their talent utilisation.
Expert Assistance:
Career Analysts provide personalised career services tailored to individual need. Our strengths – experience, knowledge, leading edge resources and expertise – translate into results for you.
As qualified coaches with business experience and in-depth understanding of the world of work, we are uniquely placed to support organisations and individuals in New Zealand.
Our Services:
Our career and assessment services are personalised, focused and results-oriented.
We provide a full range of services, including:
Career Coaching

Career Strategy and Development

Career Transition / Outplacement Support

Coaching Skills Development

Retention Strategies
We are respected for our personalised consulting, which is supported by the best assessment tools available. We have a depth of knowledge and expertise, which makes us unique in New Zealand.
Career Review and Job Search Modules
These career modules are designed to support our clients in creating fulfilling and rewarding careers which are aligned to their key talents and experience. We provide support, strategies, resources and coaching on how to make key changes happen.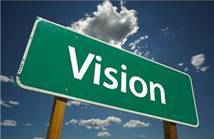 We can assist you with support ,which ranges from identifying potential career options to defining specific career pathways, through to ensuring you are in an optimal 'job-search- ready state' (e.g. interview coaching and CV development).
Your Career Coach drives the questions to really get you engaged in productive thinking which will empower you to create the changers you desire.
These modules can be taken in succession or as individual components.
Module One: Creating your Career Blueprint t
Objective: Designed for those clients who wish to gain a clearer understanding of their transferrable skills and experience and to clarify what they truly want to be doing in their work.
Career Analysts will provide you with the structure and processes to enable you to more clearly identify the path you want to be heading on.
This self assessment module will help you identify your talents, values, interests, experiences and challenges
You will receive:
Access to Career Analysts' superb online resource, the

careerCENTRE™

. This powerful assessment tool will give you a comprehensive and useful report (around 27 pages) which identifies your values, preferences, motivators and talents.
The information will help you identify your career aspirations and generate insightful recommendations and career options.
A self review questionnaire to help crystallise your thinking around what is important to you and aids identification of your unique transferrable skills and experience.
Two 40 minute phone coaching sessions with one of our specialist Career Coaches.
Module Two: CV Guidance and Communicating your Proposition t
Objective: Designed to help you tailor a great CV that really presents you at your best and supports you in understanding and articulating your unique proposition to potential employers.

One of the most powerful tools you can have in your 'Career Kit' is the ability to clearly articulate your unique set of transferrable skills.
You will receive:
CV guidelines and a template to complete and email to your coach
A PDF with leading guidelines on presenting at your best

Two 40 minute phone coaching sessions with one of our specialist Career Coaches where you will receive specific feedback on your CV and support in refining and communicating your unique proposition.
Module Three: Networking and Entering the Hidden Job Market
Objective: Leading Job Search and Networking approaches will be shared and we will support you as you develop your unique approach to entering into the hidden job market. On average there are around 6 vacancies to every vacancy advertised; we'll help you uncover these hidden opportunities and put you in charge of the job search process.
You will receive:
Pre-work questionnaire which will help you strategize your approach to uncovering hidden opportunities and also researching into potential new Careers or new opportunities in your current career.

A PDF of key steps to successful networking and researching.

Two 40 minute phone coaching sessions in which we will help you create and review your 'script' for making the most of networking opportunities.
Module Four: Interview Success t
Objective: The purpose of our session is to help you feel confident with your interview. This will include a short review of your pre-work, a few practice sessions, and then planning what other preparation you might like to consider prior to your interview.
You will receive:
Pre work questionnaire to clarify your thinking around how you want to present yourself and to identify areas for development you would like to focus on.

A PDF of Key Tips for interview success

One 1.5 hour face to face (or Skype) interview coaching session.
Ongoing Support
t
Often clients find it helpful to have a coach available to support them in reaching their Career Goals. In a 30 minute telephone coaching session we will review your goals and work through key steps or any challenges you may be encountering on your journey to reaching your goals.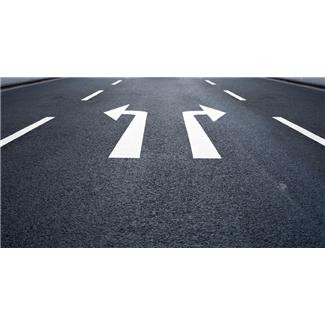 About Career Coaching
What to expect?
Career coaching is a positive and interactive process that helps you "create the future" you want. There is joint responsibility for outcomes between both you and your coach. We like to start with a clear understanding of your background and most importantly what you want to achieve from the process (your objectives – see intake document attached). We provide the structure and tools, but you set the agenda, the motivation and responsibility for the "homework" tasks. There is usually at least an equal amount of time required on tasks between sessions as there is in "contact" time.
Confidentiality:
The coaching service is confidential except in the following instances:
When agreed with you, the general progress of these sessions may be discussed with management or those paying for the service, although most typically we prefer our candidates to provide the feedback to their managers themselves

Or if you give us information for the purpose of discussion with others
Cancellations:If you wish to change the time of a session please let us know well in advance (at least 24 hours). We may be unable to reschedule your session at shorter notice.
We look forward to working with you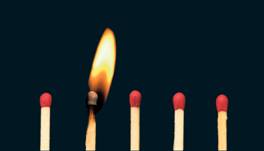 Client Feedback

Actually dedicating time & energy to stop from daily, operational demands to think about my personal strengths and objectives.
This was a very beneficial and rewarding process, helped provide me with the skills/tools to evaluate myself on an ongoing basis.
Tracey was incredibly adept at spotting patterns in my behaviour and career choices and in motivating me to address things that might be holding me back.
Having the ability to talk to someone outside of my organisation about my career and gaining extra insight to what I can do to get to the level I aspire to.
I'm feeling reinvigorated and am very excited about my career path and direction.
I found this experience fantastic – it has opened my eyes to know that I have loads of opportunities that will assist me with my future career moves.
The career coaching session was really helpful, as it helped me highlight my strengths. It also helped me realise what type of work I'd like to be in, and gave me a clearer idea of what I need to do to get there.
It has given me a bit more self-insight to analyse where I could function 100% with total work satisfaction as well.
I found the summary of results from my on-line answers helpful in realising my style, strengths and weaknesses. I REALLY enjoyed the opportunity to talk with Tracy about my career and bounce around some of the idea's and concerns that I had about making a career change. I found the session enjoyable and hugely beneficial.
Having someone outside of the organization look objectively – and enthusiastically – at my career, and possibilities for the future. The mission (visioning) worksheet that was sent to me was exceedingly useful, and is my biggest "takeaway".
Discussing the outcome of my on line questionnaire with the coach. It confirmed what career path I should be looking at and already have made some enquiries about things we discussed.
The coaching session was most helpful to me, as I was challenged by the coach's alternative perspective on my assumptions.
Getting the advice and clarity on my career vision. Fresh idea and views on my career planning.